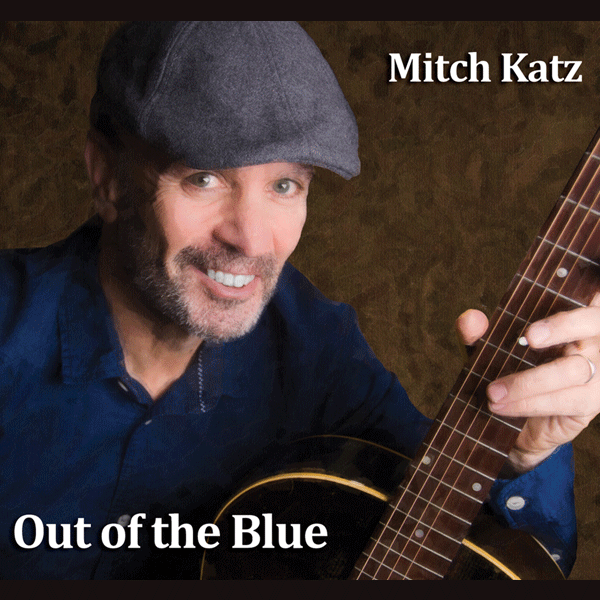 Sound Advice: Mitch Katz scores with "Out Of The Blue"
By David Malachowski, Daily Freeman
ARTIST: Mitch Katz
ALBUM: Out of the Blue (Treestar Records)
In this world of over-self-promotion, Mitch Katz is rather low key — no web pages, really, just a listing on CD Baby and iTunes.
Maybe that's because the Yonkers-born, Roxbury, Connecticut, resident is more focused on his music.
And love.
With "Out Of The Blue," he uses a stellar cast of local musicians including Dan Hickey (drums), Fooch Fishchetti (violin) and Amy Soucy (background vocals) to play his well-crafted compositions.
Longing for the girl of his dreams, Katz offers the catchy la-la-infused "Rosalita" as he tries to entice her, if only in his mind. He describes a near miss, that then wasn't, in a comfortable, casual voice in "This Kind Of Love." He must have found her, because in the sunny shuffle "My Valentine" he admits, "you sealed the deal in the very first kiss."
But sometimes love has its ups and downs, as he tells in "Wake Me If I'm Dreaming," but when it's right, he's quite grateful, as he reveals in the pretty "How Lucky Am I." Surely the best song of the lot, Katz wistfully looks back at it all with the bluesy title track "Out Of The Blue" in an old-school MacDougal St. way.
An old school folky with an earnest, yet not too serious delivery, Katz scores with this fine collection of tunes.
Visit https://www.cdbaby.com/Artist/MitchKatz
David Malachowski is a guitarist, producer and freelance journalist.